SavvyCard is a software platform that programmatically creates digital business cards with built-in lead capture and referral tools (called SavvyCards) for everyone in your organization. (If you're a real estate brokerage, we'll create SavvyCards for every property listing, too).
How SavvyCards work:
Share SavvyCard to customers
Capture customer's lead data
Put sales person's face on customer's phone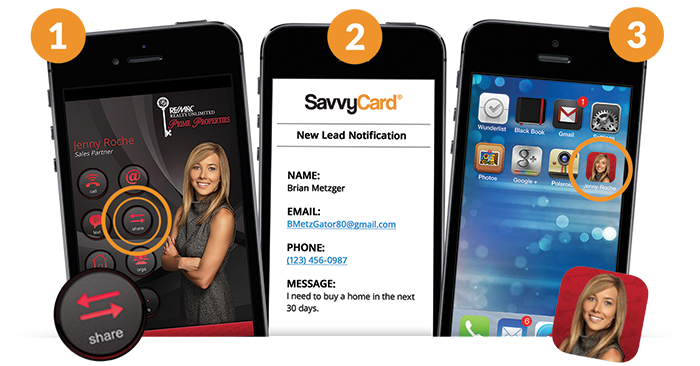 Imagine how valuable it would be to have the contact details for every prospect who's ever received one of your organization's business cards. And now imagine they could easily refer you to friends and family, and you'd get notified when that happened. That's what SavvyCard delivers.